Take cooking lessons with a French chef
Cooking Lessons with a French Chef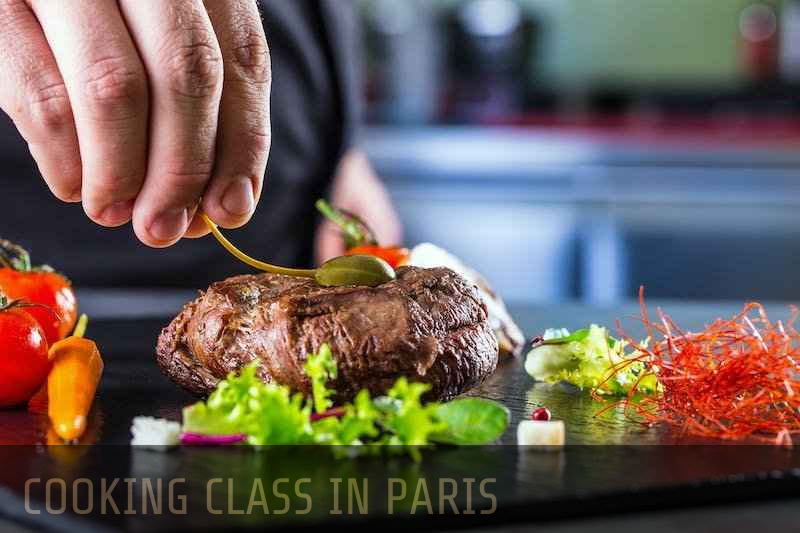 One, of the finest ways to learn about a country and its culture, is to spend time learning about their food and the history behind the different dishes they enjoy. This is the one thing that can be said about the French people, eating is to them an integral part of their culture. The love for well-prepared food permeates their culture and to join French people for a meal is a gastronomic adventure that can stretch on for a couple of hours. It is about savouring the different ingredients used to prepare the meal and the significance of each in the dish.
Cooking Holiday in Paris
One, of the most exciting ways to enjoy a holiday in France, is to treat yourself, your companion or family to a French Cooking course presented by a French chef. Besides all the wonderful attractions in this country that you can visit and enjoy, taking time off to attend such a course in the heart of the Paris Latin Quarter, presented by the LeFoodist Cooking School and class in Paris (more information here) must surely rate as one of the highlights of your holiday. Their stated vision of getting people to "Discover Culture through Food" forms the basis of their cooking lessons.
Hands-On Cooking Lessons
The hands-on cooking lessons which are all presented with the English language as instruction medium will ensure that you leave France with a better understanding and appreciation of French cuisine. The cooking lessons by a French Chef is informal, informative and great fun presented in small groups.
Enjoy the Cooking Experience
The importance of preparing food with good ingredients is emphasized with a visit to the market where the fresh ingredients for the meal will be selected, back at the kitchen the cooking will start in all earnest. Every course is followed by a delicious three-course meal which is served with white or red wine to ensure that the discussion on French food and cuisine can continue long after the course is finished. Enrol for the cooking lessons by visiting the LeFoodist website at https://www.lefoodist.com/.